Get your fully computerized NADRA Birth Certificate Karachi even if your birth was never registered before and you don't have old KMC Birth Certificate from Karachi Municipal Corporation. Old manual birth certificate or English translation of Urdu birth certificate is not acceptable anymore and from all Pakistanis only NADRA Birth Certificates are being accepted by the concerned authorities in Pakistan and internationally.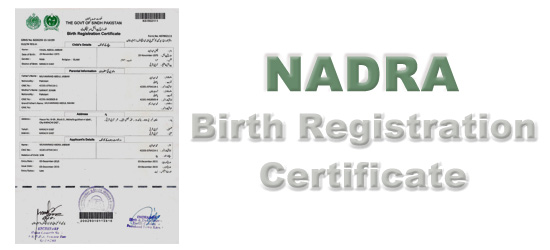 Birth Certificate is very important document to prove child's family information and it can be required to get CNIC, to renew passport, for immigration process, for job, for admissions in schools and universities etc.
We can assist you to get your NADRA Birth Certificate in Karachi within 3-5 working days after the receipt of required documents.
Required documents to get NADRA Birth Certificate Karachi:
Copy of child's CNIC (if age is above 18)
Copy of child's old/hospital birth certificate
Copy of child's passport (if old/hospital BC is not available)
Copy of father's CNIC
Copy of mother's CNIC
In some cases, issuance of Birth Certificate is not possible:
If child was not born in Pakistan.
If all mandatory documents are not available.
If date of birth is very old.
In such cases another document called "Non Availability of Birth Certificate" can be obtained in Karachi. This document is equally acceptable as an alternate of Birth Certificate.
We can also assist you in attestation of NADRA Birth Certificate from Notary Public, First Class Magistrate, Ministry of Foreign Affairs in Pakistan, Saudi Embassy, Qatar Embassy, UAE Embassy or any other authority as per your requirement. But this will be considered as separate task and additional documents and time will be needed for this process.
Submit your inquiry now to proceed in issuance of NADRA Birth Certificate from Karachi.
Downloads